Managing the books is something that all businesses need to do, including independent contractors and large companies. Not only is it a time-consuming task, but you may end up making potentially costly mistakes. So let us take care of it for you.  
Bookkeeping Challenges One of the main problems with bookkeeping is that it takes a long time to do. You have to constantly manage your costs and expenses, and it can often get forgotten. Many people decide to do their own bookkeeping to save money, but this can backfire. You may not be claiming all of the expenses that you should be, or you might fail to keep suitable records and miss out on expenses that you could be claiming. Often, hiring an accountant can actually save you money in the long-term.  
Hire Us and Focus on Running Your Business Whether you are a contractor or you run a small business, you don't want to be dealing with your bookkeeping every day. So let us take care of it for you. You can save a significant amount of time every week on your bookkeeping tasks, allowing you to get back to running your business and doing what you love. By focusing on tasks that bring in more sales and help your business to grow, you can make your business a success while leaving the administrative tasks to someone else. At the same time, you will enjoy complete peace of mind in knowing that your books are in safe hands and that everything is taken care of so you can focus on running your business more efficiently.  
Contact Us If you want to leave your bookkeeping in the hands of a professional, contact Ayoks Consulting today. We will take care of all your bookkeeping requirements so you can get back to running your business.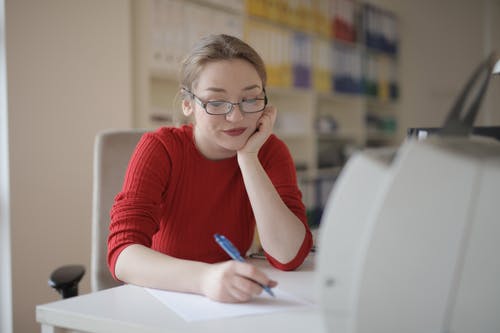 We're waiting to serve you
Our expert consultants are waiting to help you today. Contact us we're super happy to talk to you.